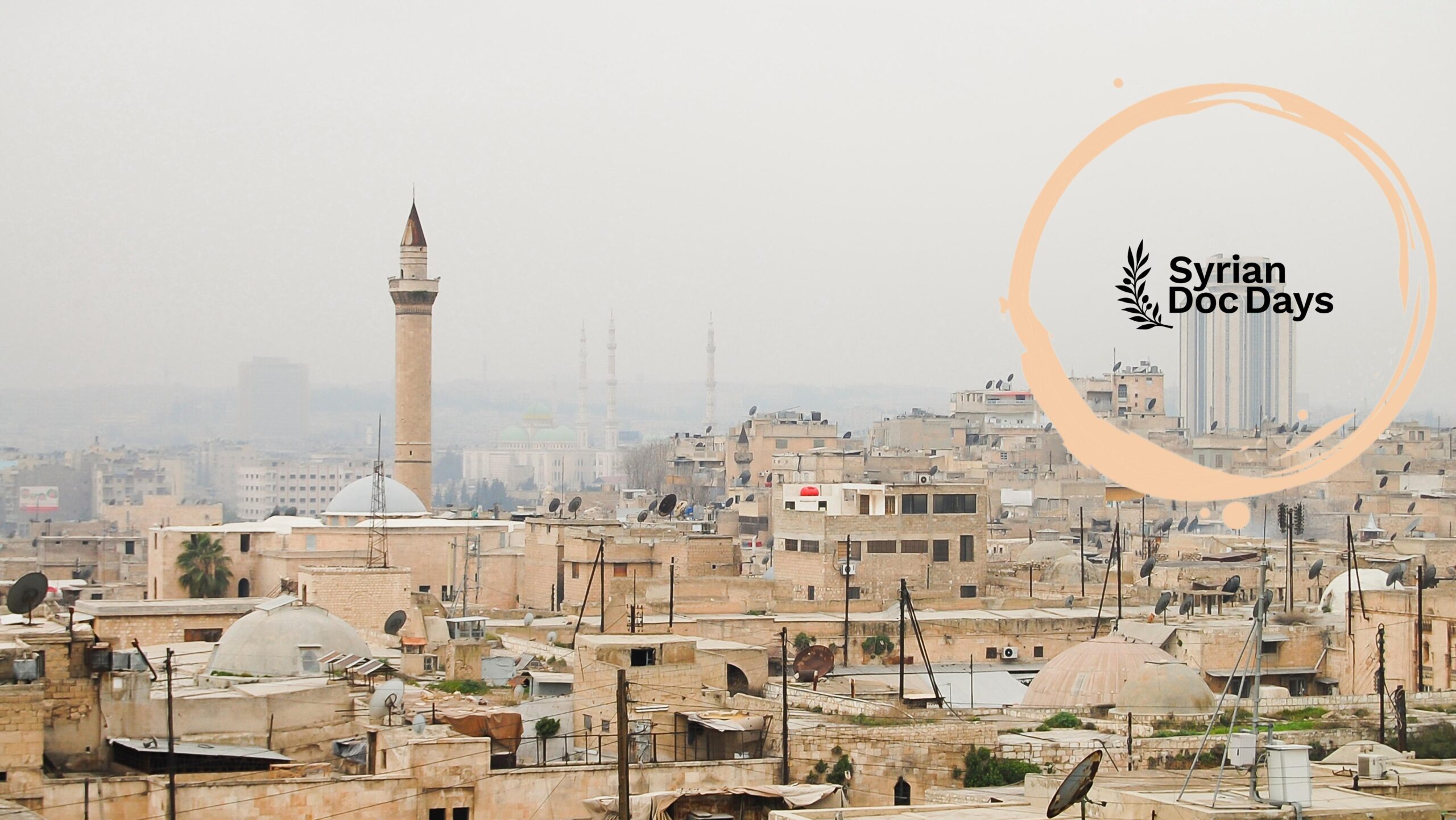 Conference: Art, documentation, literature and the future of Syria
Rebuilding and Reconceiving Syria's Future: Art, Literature and Documentation
About the conference
Our current era is characterised by the abundance of documentation methods for people's daily life, and equally so the rapid transmission and circulation of this information. Eleven years ago, Syrians raised up and moved to change the regime in order to make a better society and life in the country. From the very onset, the Syrian revolution was distinguished by the fact that images and information were abundantly received daily and from different places across the country, as Syrians were using everything available to document every moment of the revolution and the conflict that followed its beginning. With the regime's defeat of the revolution inside Syria, it is adamant that we continue to reflect on the stakes of Syria's future. Today, Syrians are thinking about the future of Syria, and address this pertinent issue in art, literature and documentation. Important questions to engage are: how does the future of Syria register in different forms of expression? What kinds of futures are realistic and to be aspired for, and how does the variegated conversation on Syria allow for keeping hold of what happened in building towards a new future? How can we benefit from these images and documents to build the future, and how can artists, writers, and those involved in documenting people's daily moments contribute to this conversation?
Program & Participants
Conference takes place in Blågårdens Bibliotek
The conference will be moderated by Anders Hastrup and Nina Grønlykke MMollerup
10:00 Welcoming guests
10:15 First Session
11:30 Coffee
11:45 Second session
13:00 Lunch break
14:00 Third session
15:15 Q&A
16:00 End of the day 
Registration
The notion of Syria's future in the view of filmmakers and visual artist
Ali Al Ibrahim, Khaled Barakeh and Badi Khlaif will talk about how they view the notion of the future in their work as filmmakers. How and where do they see a Syrian future when they engage with all the images and visual documentation they collected throughout the years of revolution and war. And how do they see their role in making a change or building a future of Syria?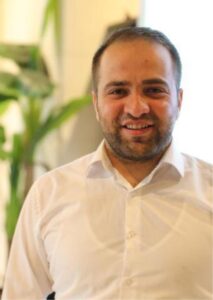 Ali Al Ibrahim
Ali Alibrahim: Syrian journalist, documentary filmmaker and Co- founder and Managing Editor of SIRAJ. He is the writer and director of One Day in Aleppo, a documentary that has won so far ten awards. In 2018 he Awarded as ``Best Young Journalist`` at ``BBC Arabic Film Festival``.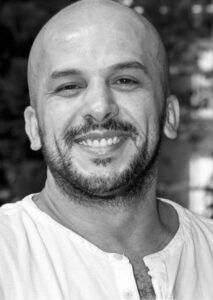 Khaled Barakeh
Khaled Barakeh is a conceptual artist and cultural activist. He graduated from the Faculty of Fine Arts in Damascus in 2005 and received his MFA from Funen Art Academy in Odense, Denmark, in 2010. In 2013, he completed a Meisterschuler study at the Städelschule Art Academy in Frankfurt a.M., Germany.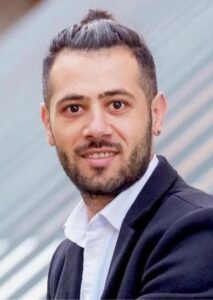 Badi Khlaif
author, reporter and contemporary witness, who has been in Europe for a number of years with a Syrian origin.
the role of literature when imagining a Syrian future
June Dahy and Jan Pet Khorto will talk about the role of literature when imagining a Syrian future. How can writers and literature contribute to changing society and finding a way forward?And how do they engage with the future in their own work with litterature?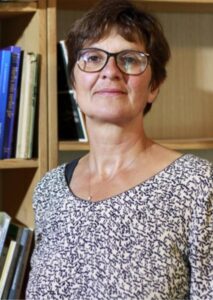 June Dahy
June Dahy is an associated professor . in Semitic philology and works as a lecturer in Arabic language at the Department of Cross-Cultural and Regional Studies. In addition, she deals with literary translation and has, June also gives lectures about modern Syria, Syria's history, literature and culture.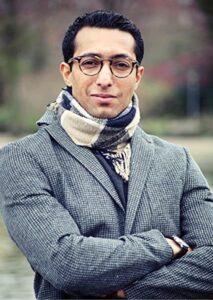 Jan Pêt Khort
Jan Pêt Khorto is a Syrian-Kurdish poet, writer and public speaker. His poetry is categorised as having political orientation and has been characterized as exile literature
The role of art, film and literature in the Syrian society
Donatella Della Ratta, Andreas Bandak and Salwa Ismail will talk about the different cultural productions which they have engaged with in their research about Syria. How do they see the role of e.g. art, films and literature in Syrian societies inside as well as outside of the Syrian geographical borders? And how can artistic work help us to think about the future(s)?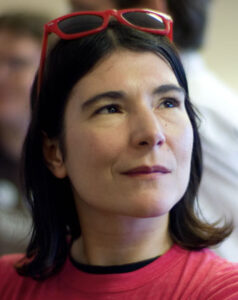 Donatella Della Ratta
Donatella Della Ratta has a background in Media Studies with a specialization in Arabic-speaking media. From 2007 until 2011 she lived in Damascus and carried out an extensive media ethnography of Syrian TV series which became the topic of her Ph.D. research, obtained from the University of Copenhagen in 2013. She is a former Post-Doctoral Fellow at University of Copenhagen and at the Annenberg School for Communication, Pennsylvania University and an Affiliate of the Berkman Klein Center for Internet and Society at Harvard University.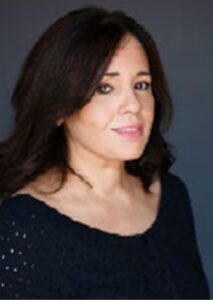 Salwa Ismail
Salwa Ismail is professor of politics with reference to the Middle East at the School of Oriental and African Studies, University of London; and author of Political Life in Cairo's New Quarters: Encountering the Everyday State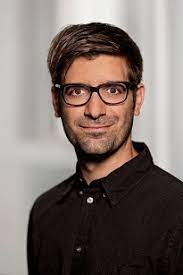 Andreas Bandak
Andreas Bandak is an anthropologist and lecturer in comparative cultural studies at the Department of Cross-Cultural and Regional Studies at the University of Copenhagen. His main focus is religious minorities in the Arab world and he has worked above all with Christian groups in Syria, where he did ethnographic fieldwork for a number of years until the outbreak of the civil war and spent a total of just under two years. In 2012, this led to a Ph.D. degree Our Lady of Soufanieh: Modeling Sainthood in Contemporary Damascus on saint worship in Syria's capital.