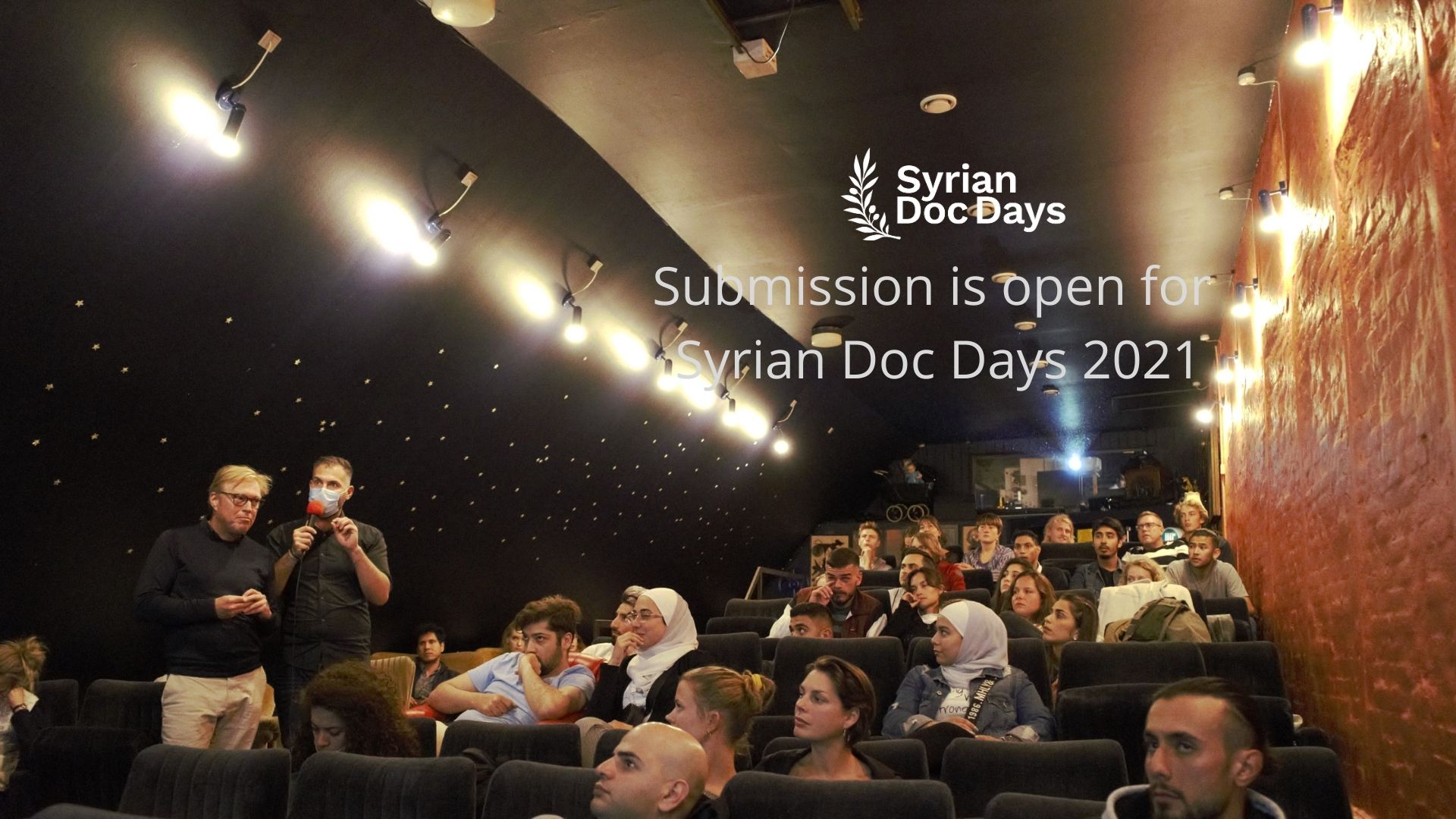 CALL OUT FOR DOCUMENTARIES TO SYRIAN DOC DAYS 2021
Login to Donate: Login Register
SUBMISSION IS OPEN FOR SYRIAN DOC DAYS 2021
For this year's Syrian Doc Days festival, we are now receiving films.
This is your chance to get your documentary film out to a dedicated audience.
If your film is selected it will be screened in Copenhagen, Denmark during the festival days from the 8-12th of september 2021. A chance  that your film might be screened in Stockholm, Malmo and Oslo.
The featured films will enter a competition to win  " Syrian Doc Days Audience Award "
Info:
We are receiving both short and feature films. The only criteria is that it has to concern Syria – it can be, artistic, social or political, and film should not have been produced before 2019.
As a director you can be from anywhere in the world.
Send us an email at kontakt@syriandocdays.dk with the following:
A screener of the film.
A short film synopsis.
2-5 lines about you as a director.
For question please write us at kontakt@syriandocdays.dk
The call is open until the 5th of April 2021.
We are looking forward to receiving your film!
– THE SYRIAN DOC DAYS TEAM